Testing and Certification of Electrical Equipment, Components, and Medical Devices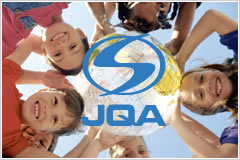 JQA's product safety sector was established to handle export inspections for the Japanese government over 60 years ago.
Since then, JQA has expanded its testing, inspection and certification services to provide complete support for domestic and overseas manufacturers of electrical equipment, components and medical devices.
JQA is one of the largest certification bodies in Japan with expert technicians, numerous accreditations, and state-of-the-art testing facilities for smooth, one-stop service in Japan.
If you're new to Japanese approvals, please read the Japanese Approvals Overview to understand what laws and consumer expectations might apply to your product.

In addition to Japanese approvals, JQA is also a BSMI-designated body for Taiwan's RPC scheme and a founding member of the Asia Network Forum.
Contact us for more information about utilizing our international certification services to rapidly expand your global market reach.
Our Designations & Accreditations
Japanese Government Designations
METI
Designated CAB - PSE/PSC
MIC
Designated RCB - Radio Law
MHLW
Designated RCB - PMDL
Other Designations and Accreditations
TAF (Taiwan)
IA Japan
VLAC
BSMI (Taiwan)
CNAS (China)
Echonet Lite AIF
International Certification Schemes

NCB/CBTL

NCB/CBTL
Note 1:
JQA is designated by BSMI as an RPC Certification Body in Taiwan based on the Japan-Taiwan MRA. TAF is an IAF MRA member and has accredited JQA to ISO/IEC 17065.
Note 2:
VLAC, CNAS, & IA Japan are ILAC MRA participants (ISO/IEC 17025). If you would like to use a test report for multiple international certifications and require the report to display the ILAC mark for a particular standard, please let us know at the time of application.