Only applications from Japan-based Marketing Authorization Holders are acceptable and an application form and related documents must be written in Japanese.
Application for Certification of Medical Devices pursuant to PMD Act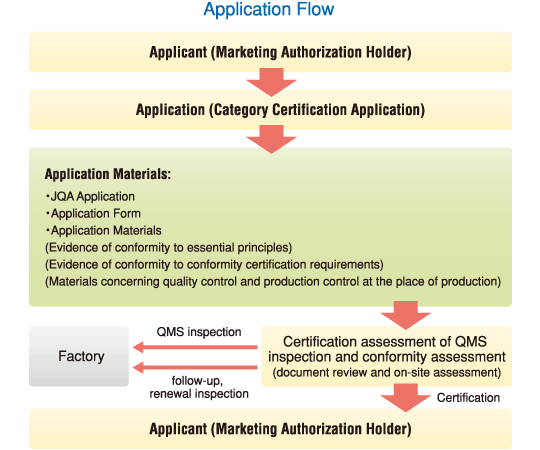 * Surveillance audits are conducted annually and a renewal audit will be conducted before the end of the validity term (5 years).
Application for Custom Testing of Medical Devices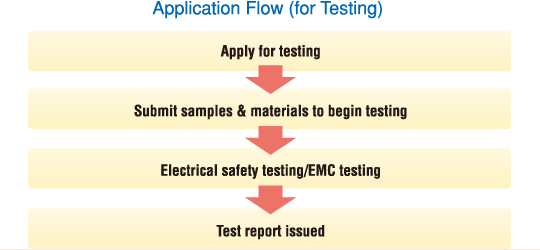 Custom test reports can be used in approval/certification applications and as testing data for internal use.