Radio Law

Mandatory Wireless & EMC Approval
Introduction
JQA offers three main services under the Radio Law.

As an MIC-registered Certification Body (RCB), JQA offers testing and type approval of Specified Radio Equipment, as required by the Radio Law.
JQA is an accredited certifier for the entire scope of Specified Radio Equipment approvals.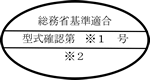 Most High Frequency Devices must be tested for compliance and registered by a local Japanese company with the relevant regional branch of MIC before they can be placed on the market.
JQA can provide custom EMC testing to meet these requirements. With proper authorization, JQA can also register the product with MIC on behalf of your local importer.

Extremely Low-Power Devices are not subject to mandatory approval requirements. However, such equipment is still obligated to comply with interference restrictions in the Radio Law and its regulations.
Due to an increase of non-compliant products in the market, two industry groups (JAAMA & EMCC) began operating a voluntary certification scheme in 2015.
Specified Radio Equipment Type Certification

The certification process includes type testing and a review of the factory's QMS procedure.
ISO 9001 certificates are acceptable and an on-site inspection is generally not required.
Overseas manufacturers are eligible to be certificate holders and do not need to apply through a Japanese importer.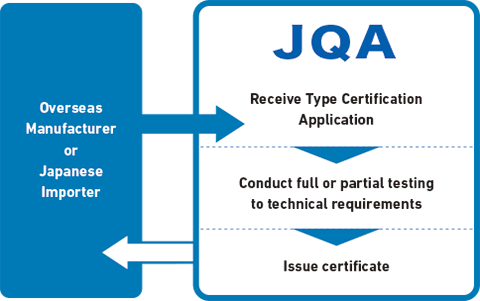 High-Frequency Device Testing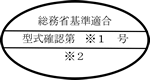 JQA can provide overseas manufacturers with high-frequency device test reports. The product must also be registered with MIC, and a label including the MIC registration number must be affixed prior to sale.
Only the manufacturer's official branch in Japan or actual importer is eligible to register the product with MIC. As an optional additional service, JQA can register on behalf of the local importer if they supply us with proper authorization.
Extremely Low-Power Device Testing

Only local Japanese companies are eligible to register under this scheme, and test reports must bear the name of the Japanese company.
If an overseas manufacturer would like to have the ELP mark shown on their product for marketing purposes, they are advised to contact their importer. If your importer is unfamiliar with the ELP scheme, JQA can register on their behalf with proper authorization.
In 2018, MIC conducted market surveillance activities and announced that over 80% of ELP devices tested were not in compliance with Japan's Radio Law. Dealers and importers were forced to recall the non-compliant products.
Regardless of whether a manufacturer chooses to display the ELP mark, JQA recommends conducting ELP testing to ensure their product does not exceed limits in Japan and to avoid costly recalls and fines.