Application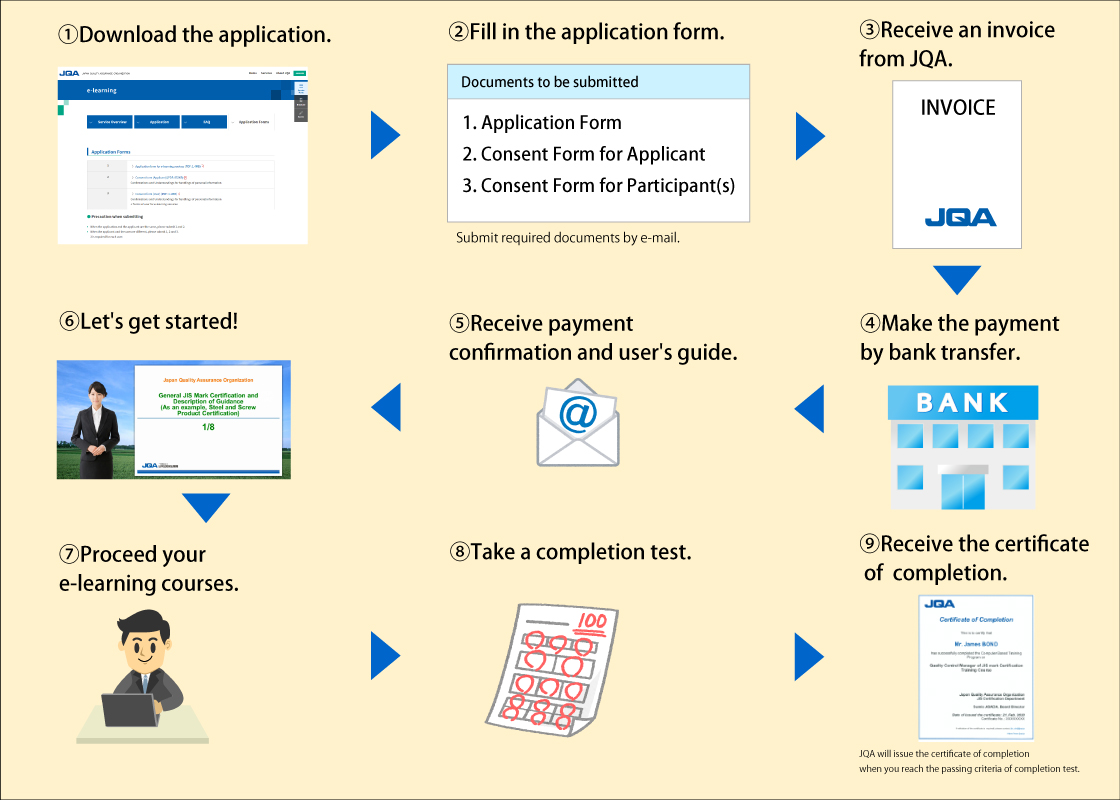 [Important Notice of The e-learning Service]
The course will commence at the step (5). The expiration date is settled automatically from the date of contract.
You will not be able to take the course after the course period is over.
No refunds will be given if the course period expires regardless of course completion. Also, not refundable if you quit the course.
For more details, please refer to "Confirmations and Understandings for e-learning services" on the application form.