Issuance of CER (Flow)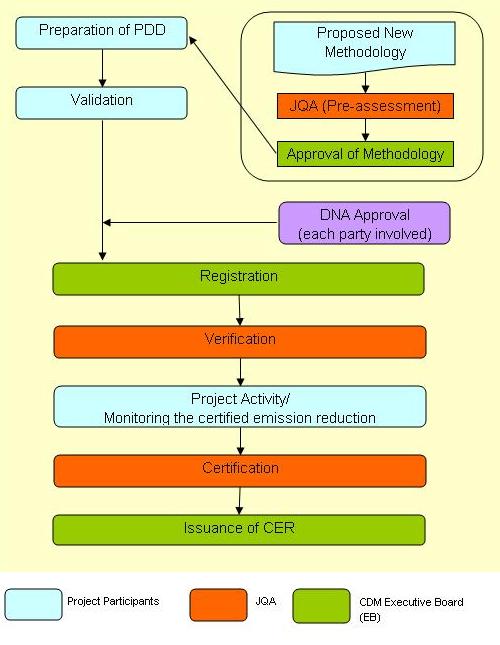 Validation
"Validation" is a process where an independent third party (a Designated Operational Entity: DOE) access the project design document (PDD), which is prepared by the project participants to determine the project's eligibility as a CDM project. After a project is evaluated valid by the DOE, it is submitted to the CDM Executive Board to be registered as an official CDM project.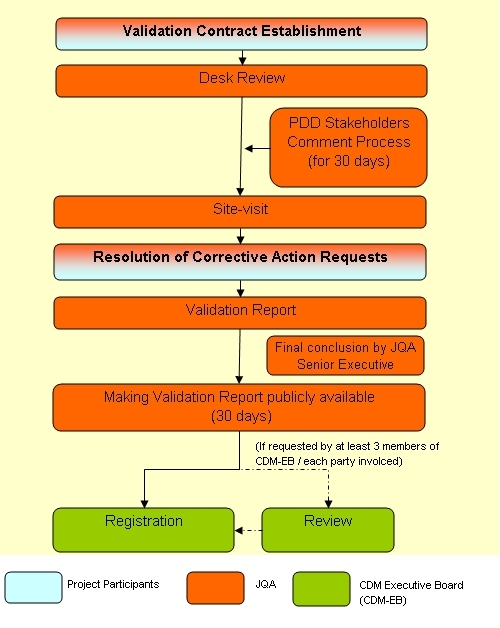 Verification/Certification
Verification is to check periodically the amount of Green House Gas emissions for a CDM project activity, which is operating and is registered by the CDM Executive Board.